Here we are! First post of the April 2016 A-Z blogging (or vlogging) challenge!
Interested in signing up? You still have time, just click the 'A' banner above or HERE to start your month-long journey. 🙂
As I mentioned in my introduction post HERE, this is my 2nd go-around at the challenge. Last year was hectic, but fun…more fun than hectic in the end because I'm back! Ready to tackle this again!
Once again doing movie reviews — I explain the 'why again' right HERE, really — and TL;DR but I'm going to break down the plot using Mary Carroll Moore's W-story structuring method. Don't know what the W stands for? Check out Ms. Moore's video explanation here.
Disclaimer: This is MY version of a plot break down. You might decide I'm entirely wrong and spewing nonsense, and that's cool. It's all relative.
Also SPOILER WARNING.
I've chosen to kick Day One off with An Affair to Remember.
So let's chop this down then: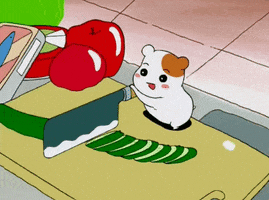 Triggering event: Terry & Nic's meet cute
Setting up the problem: they are both taken and there are gossips on the ocean liner that hinder them from connecting openly…or otherwise
Turning point #1: visiting Nic's grandmother, Janou in Villefrenche — shows a side of Nic to Terry that cracks the playboy's facade
Recovering from the problem: praying in the chapel together, learning Nic paints super well, and that he's kinda flaky when it comes to most of his responsibilities; Nic surprises Janou with a painting
Mid-point: they kiss and give into their passion, admitting their feelings are mutual
Deepening of the problem: (the weather matches the tumultuous feelings before they break for the clear skies and they admit their feelings) they realize that their affair has to come to an end once the oceanliner
Turning point #2: seeing each other's love competition… Terry breaks up with long-time boyfriend, Ken and Nic pushes back his marriage to Lois Clarke for the 6-month promise
Resolving the problem: Terry goes back to singing — and Nic sets off to make his first passion, painting, as a job…making his first dollar; Terry gets into an accident while heading to make her meeting with Nic; she might not be able to walk again; Nic, believing himself to be jilted, heads back to Villefrenche to retrieve the shawl from his late grandmother, Janou
Climax: they bump into each other months later after each is heartbroken thinking the other abandoned them (it's Christmas)
Resolution: Terry gets a fulfilling job helping the church and community with singing and music lessons for children, and Nic is debuting as an artist in a gallery managed by his friend and his agent — a Christmas reunion brings Terry and Nic together with Nic's discovery and acceptance of Terry's physical disability, and Terry's learning of Nic's professional success