It's April A-to-Z month! Interested in signing up? You still have time, just click the 'C' banner above or HERE to start your month-long journey. 🙂
Once again doing movie reviews this year and TL;DR but I'm going to break down the plot using Mary Carroll Moore's W-story structuring method. Don't know what the W stands for? Check out Ms. Moore's video explanation here.
Disclaimer: This is MY version of a plot break down. You might decide I'm entirely wrong and spewing nonsense, and that's cool. It's all relative.
Also SPOILER WARNING.
After watching Magic Mike (and avoiding its sequel) I'm not sure why I chose this for my 'C' movie, but I did. Maybe because the lead actor, Robert Ri'chard is too hard to resist… Here it is then, Chocolate City, the Magic Mike plus a little chocolate (<– rough paraphrase of something one of the guys said in the movie).
See, Robert Ri'chard wants me. Ahem, so let's get to work then — chop, chop!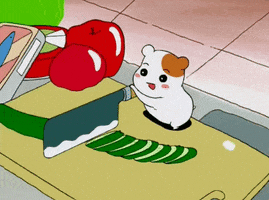 Triggering event: Michael's mom is having a hard time shouldering the majority of the household bills – there's no father in the picture – and Michael wanting to help her is serendipitous with the business card from Princeton, the manager and owner of Galactic, the male strip club. Princeton likes what he sees. Michael is a pretty face with a killer bod, $$$ in in the stripper/'stage dancing' business.
Setting up the problem: Michael's mom is having problems with electricity. The lights are going to be shut off if the family doesn't pay up the most recent bills. What Michael needs is a regular installment of a lot of money. He needs a second job.
Turning point #1: Michael takes dance classes and makes that call to Princeton (not knowing it's a strip club yet).
Recovering from the problem: After he watches the guys up on stage, Michael is coaxed into trying it too. Joining Galactic and dancing on stage for the first time and falling in love with the thrill of the money and the female patrons who want him; also having enough money to give to his mom and getting his long-time crush to agree to 'going steady'. Sign him up!
Mid-point: this is the part where everything is super rosy – Michael's relationship with his long-time crush, DeeDee is going swimmingly and the family finances are improving dramatically (though that's got his mom suspicious, thinking he's getting the extra dough from being recruited in a gang).
Deepening of the problem: Rude Boy (one of the other dancers whose got insecurity issues) is causing more problems than usual. He doesn't like that Michael is stealing the show with his sweet moves and hot, hot body *fans self*. So naturally Michael is jumped by RB and his thuggish friends outside of the club – they beat him good and leave him for dead, also steal his bag of money from the night's dancing.
Turning point #2: Michael is out of the hospital and back in the club. He won't let Rude Boy and his thug-friends chase him out; he's here to stay, man! But then Michael gets caught by his girlfriend, DeeDee at the club and also one of his mom's acquaintances is there too and notices him.
Resolving the problem/Climax: Heading home after he quits, Michael tells his mom the truth about his stripping/'stage dancing' venture, and surprisingly she's cool with it. She's just happy he isn't in a gang. Phew. Then she unloads a little love advice… Taking his mother's heart-to-heart seriously, Michael turns back out the door and chases after his gf to make amends about lying in the first place (his reason being that he joined the club to make fast money to help his mom). DeeDee is cool with it, but she makes it clear he has to quit. And Michael agrees.
Resolution: Michael has been out of Club Galactic for a few months now. When his brother comes in and tells him that there's an interested client who saw him that last night dancing. She wants to fly him to Japan for a private show. Oh, and the pay's 100K. Not needing to be told twice, Michael starts off for his international dance reappearance. Lololol. DUDE, what about your gf?!