It's April A-to-Z month! Interested in signing up? Unfortunately it might be too late. I know! But even if it it, check out the 1500+ bloggers signed up and striving to complete this month-long challenge. They need YOU to cheer them on!
Once again doing movie reviews this year and TL;DR but I'm going to break down the plot using Mary Carroll Moore's W-story structuring method. Don't know what the W stands for? Check out Ms. Moore's video explanation here.
Disclaimer: This is MY version of a plot break down. You might decide I'm entirely wrong and spewing nonsense, and that's cool. It's all relative.
Also SPOILER WARNING.
*****
Already on D… On a roll here! Let's keep it up, and break down Dum Laga Ke Haisha (I think that means "My Big Fat Bride", not sure.)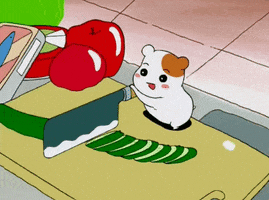 Triggering event: Sandhya and Prem are married through an arrangement
Setting up the problem: he's ignoring her and is adamant to 'rebel' in the bedroom and not sleep with Sandhya, and Prem's family (especially one of his sisters) claims Sandhya is "too educated" and therefore snooty for them; he's also hiding her from his acquaintances and friends
Turning point #1: they have sex, consummating their marriage finally
Recovering from the problem: even though he resists at first because he isn't attracted to her, and Sandhya returns home temporarily for work — expecting Prem to call her as they promised; he eventually goes to fetch her and bring her back home and they enjoy a night ride that starts to stir some attachment in Prem to Sandhya
Mid-point: Sandhya can't get along with Prem's older sister; she seems to disappoint all the time; Prem embarrasses Sandhya in front of the neighborhood by airing out his physical disinterest in her
Deepening of the problem: Sandhya wants a divorce and files for it, bringing both her family and Prem's in front of a judge — but they have to stay married for 6 months before successfully filing for divorce and being permitted to divorce; Prem takes the high school English exam he keeps failing for a third time, failing again — he also tries to commit suicide because he doesn't want to be an embarrassment to his family
Turning point #2: Instead of kicking him to the curb, or ridiculing him, Sandhya comforts him and he has a moment where he promises her that she's worth a great man…but that man isn't him because he sucks
Resolving the problem: Prem and Sandhya when they fall during the race, laugh at each other instead of freaking out about winning the contest — they have a bonding moment for the first time
Climax: winning the wife-carrying race plus the moment where Sandhya asks Prem not to let her go and he agrees
Resolution: Prem and Sandhya kiss and renew their marital vows in a way (cue Bollywood closing dance…no really, there's a cool Bollywood closing dance with the credits)