It's April A-to-Z month! Interested in signing up? Unfortunately it's too late. I know! But even if it it, check out the 1500+ bloggers signed up and striving to complete this month-long challenge. They need YOU to cheer them on!
Once again doing movie reviews this year and TL;DR but I'm going to break down the plot using Mary Carroll Moore's W-story structuring method. Don't know what the W stands for? Check out Ms. Moore's video explanation here.
Disclaimer: This is MY version of a plot break down. You might decide I'm entirely wrong and spewing nonsense, and that's cool. It's all relative.
Also SPOILER WARNING.
For my 'H' movie I chose Hotel Transylvania because I've been meaning to watch it for, uh, four years. Finally got around to it, and since I enjoyed it I'll see to watching the sequel once I get around to that.
BTW, doesn't Mavis's face give you a Sims 4 vibe? Not that she's got the weirdest face here…
Enough of that, let's get to chopping!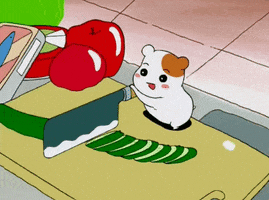 Triggering event: It's Mavis Dracula's 118th birthday and to protect her Dracula sets up a fake human town to engender a fear in her.
Setting up the problem: A human, Johnathan, slips through the defenses and Dracula has to cover him up and pass him off as "Johnnystein", the long-lost cousin of Frankenstein. Worse the human learns they're all monsters and he freaks out.
Turning point #1: Mavis and the human meet, and there's that love-at-first-sight glance.
Recovering from the problem: "Johnnystein" is a hit with all the other monsters as Dracula's fake Frankenstein cousin.
Mid-point: Mavis and "Johnnystein" have a tender moment where she gets to see the sunshine for the first time. "Johnnystein" and Dracula also have their own moment and he seems to accept that his daughter has a crush on him, but they come to a truce where Johnny plans to leave and keep living his human life. It's party time and "Johnny" pulls off a great party with Dracula.
Deepening of the problem: Mavis learns of her father's deceit in the beginning with a fake human village/town. Everyone learns about "Johnnystein" being a human and there's hysteria. Mavis is pissed at Dracula because Johnathan pretends to hate her and all monsters, and all the monsters guests have run away. Mavis asks for her dad to erase her mind so she can forget her love for Johnathan.
Turning point #2: Mavis reads her late mother's 118th present/message for her and she promises true love for her daughter. Dracula has a change of heart after he sees how sad her daughter is.
Resolving of the problem/Climax: Dracula talks to the angry mob of monsters and sorts out their bills. All the monsters help find Johnathan for a repentant Dracula's sake. Dracula braves the sun to find Johnathan, and takes his friends to catch Wayne's flight before departure. They pass through a monster festival and see the humans appreciating monsters. Dracula hypnotizes the pilot and talks through the pilot, also turns the plan back around to Transylvania.
Resolution: Wayne and Mavis reconnect with Johnathan planning to take Mavis out of the Hotel and for an adventure of her own.
Did you watch Hotel Transylvania? If so, what did you think? Did you get to see the sequel yet?
If not, would you consider watching it – why or why not? Let me know! I like to know these things. 🙂