Sorry, I couldn't resist.
So it's Canada Day (for those who are celebrating and those who care). 🙂
Unfortunately I'm not there to celebrate, but I'm partying in spirit-and I'm also wearing red and white to keep said spirit fueled.
Also next year will be the big 1-5-0.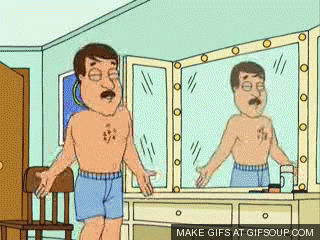 I'm hoping I won't miss the major event, but we'll see. That's still a whole year away.
In the meantime let's talk what isn't going to wait a year.
I'm throwing this out to my writing friends (although the support from non-writers is totally optional and much appreciated).
If you haven't seen it already, Harlequin's category romance lines are demanding Canadian heroes.
What you need to know:
The opportunity is open to everyone, regardless of whether you are Canadian or not. Only you can enter ONE story. Material has to be original/new as in you can't have published it elsewhere. Just to be safe, I'd say avoid stories you've written and published to sites like Wattpad and Fictionpress, etc. also.
So if you think you can write a romantic Canadian hero (think Ryan Gosling, Ryan Reynolds, Keanu Reeves, Kiefer Sutherland, the Weeknd, Drake–Justin Bieber?), then sit down, belt out a query, a 3-7 paged synopsis, and a first chapter (up to 20 pages) and enter that sucker to the #Ooooh…Canada! Blitz.
You have until September 12, 2016, but the editors have made a note that they'll be evaluating entries as they come in. So don't delay, enter today–if you have your query, synopsis and first chapter ready. No rush (yet). 🙂
What really intrigues me about this contest/opportunity/challenge is how to define the "Canadian" in the hero. I mean, what does it mean to be Canadian? What separates a Canadian hero from a Greek hero, or an American, or a British hero?
Now I'm hoping I've got you going with that too. It's what drew me in and demanded I get to work dreaming up my own romantic Canadian hero.
Need the extra motivation?
Join the #HotAndSticky Summer Writing Challenge! All the information for that is HERE.
Not enough of an ass kicker?
Lucky you! This month is Camp NaNo. Yup. If you haven't signed up for that, why not try to challenge yourself to write a 50-60K category romance for the next 31 days?
All in all, from July 1st to September 12th, 2016, we're talking 10ish weeks of the #Ooooh…Canada! Blitz. That's 74 days x 650-800 words to your completed Harlequin series novel.
Mmmkay.
Once you're ready to enter, head over to Harlequin Submission Manager, find the #Ooooh…Canada! Blitz at the top and fill out the form with the appropriate content.
GOOD LUCK!