We're here!
Final 2016 Update blog post for the Do You Have Goals? blog hop!
Before I jump into the monthly (and sorta yearly) update, let's talk the "Do You Have Goals?" blog hop. Hosted by authors Misha Gericke and Beth Fred, the blog hop is OPEN to any brave souls who want to share a crazy goal and blog on the progress of reaching said nutty goal. 🙂
There's 18 of us right now (myself included) and we're always happy to see more goal-links to blogs added. Signing up is one step, just click HERE.
Now back to my update…
2016 saw me grow as a writer even more, and I'm hoping the same from 2017.
But God helps those who help themselves, so I'm going to have to step it up and see to it that I'm not necessarily writing more, but writing steadily and towards the goal of publication, which means opening myself to more resources (i.e. beta readers or CPs) for editing, and then applying said revisions (even if they hurt initially).
Let's break down the year:
2016 in a Nutshell
My goals for 2016 included reading 52 books (or a book per week, roughly) and I accomplished that goal (YAY *throws confetti*) and writing more. Honestly, I don't recall the exact writing goal(s), but I'm sure productivity was a key point and it still remains that I want to be more proactive with my career choice, writing full-time as I am right now.
The bigger goal I set up in August 2013, when I started this blog, and joined the "Do You Have Goals?" blog hop, was to write a million words, which in turn was to get me to be more decisive about my writing projects–namely finishing a novel for the first time (I finally accomplished that in 2014, a little less than a year later…).
As far as the 1 million words go, I'm sitting at about 560K, but I haven't read a lot of the stuff I've written. Like actually sat down and read it over, once even. That's going to have to change, and I'm choosing to re-calculate of my word count, but I'd say that I've gotten better at forcing myself to face the words that I've filled the blank pages up with. Because I like to think authors actually read their work, in order to edit and revise and give themselves the best chance when sending it out to prospective agents or editors. Just my two cents…
So, yes, in super short, super frazzled manner, that's what the last three years and some have been like. I'm a growing writer, and I'll probably never outgrow learning new things, or doubting myself or both hating and loving my stories, so I'll strap myself in and let this roller coaster called Life drop and spin and loop-de-loop into 2017.
Okay, now to the itty-bitty monthly updates. As a remainder, my goals for this month are outlined below…
December 2016 goals:

read 8 books (yeah, I'm challenging myself; I also hoarded a bunch of books from the library, teehee)


keep writing (super vague; bear with me)


finish up art journal for 2016
I can proudly say that I did finish art journaling. I'm not going to share, because I'm not comfortable, but I think it's beautiful. I haven't written all that much. More plotting if anything, deciding how to go about tackling my writing schedule, making myself the most productive I can be. And I did read 8 books! Novellas, the majority of them, but they still count!
January 2017 goals:

start writing that YA contemp WIP I've been mulling over

read the 7 books I have waiting in my most recent library haul

start on some SUPER early not-spring cleaning…so winter cleaning. Sometimes I wish I lived a more minimalist lifestyle. One of these days… *grimaces at clutter*
So for 2017 I'm renewing my goal to read 52 books. I have no plans to review the books as I did in 2016. Taking a break from book reviews. A long, indefinite hiatus… I'm hoping to write daily. I've been saying this EVERY year since 2014, so this make it the fourth time it's hit my resolution list. And that includes even a sentence. I can totally do that…right?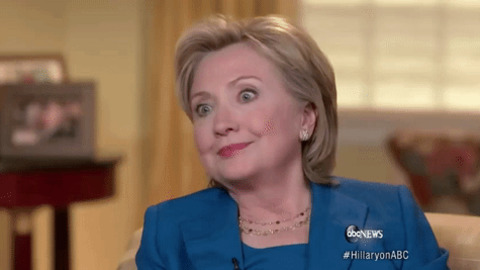 Right.
2016 was certainly an interesting year and since we're still living it for another day and a half or so I'd like to say, "2016, it's been great. In some way you touched us all, hopefully more for the good. We won't forget you…and yes, I'll be making that same speech to 2017 when it gets here and is ready to leave us too. Cheers."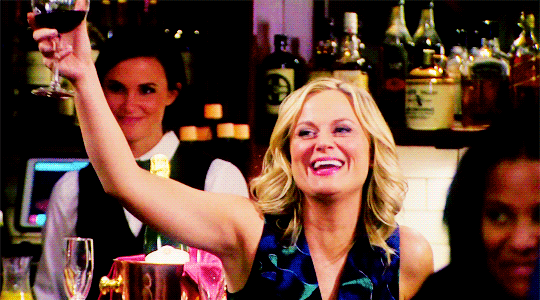 Happy New Years'!