RSS Winter Writing Festival 2017
UPDATE #2
Another week completed!
Getting ahead of myself, but I'm on a high. Not that kind of high.
No, I got a lot more accomplished this week. Like writing more early on in this WIP and then lowering my overall word count. Also hitting the halfway mark of 50K!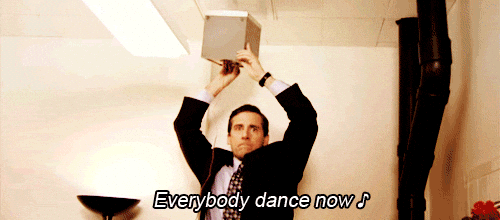 You heard the man. Dance!
You didn't make your goals, that's fine. Renew them and hit them hard this week. Or just hit them, you know. Do something, anything that's better than nothing.
For those of you feeling down in the dumps, maybe gripped by seasonal affective disorder, try to brighten your work space/area, and break those larger, long-term goals into manageable smaller goals. Make sure you get in your exercise and eat healthy, and SLEEP–that's good for you, my zombie friends.
And the days and moments where you're at your worse, just stop, do something fun and remember why you started this journey.
You got this.