RSS Winter Writing Festival 2017
UPDATE #4
Another week, and not much to update.
I did finish a novel, so there's that…
But after the excitement of the ending wore off, I found myself feeling a little blue. Aimless, more like it. I had my hands on a second WIP, but I woke up the next morning not in the mood to write. Of course, I pushed myself. I'm getting WAY better at showing up, shutting up and doing the work, but I also lowered my word count and that helped ease the guilt hounding me.
I'm totally cool now! I finished the second WIP and I'm fixing my eye on my next story. I should mention I freelance write, so these stories are not mine once I send them to their rightful clients. It's a way to keep me afloat; not entirely lucrative, but it's doing the trick for now. In the meantime, I'm hankering to get started on writing a story of my own again. The last story I finished of mine was back in October, and it's high time I got my hands back in the game.
So, moving forward into this latest week of the Ruby Slippered Sisterhood's Winter Writing Festival, I'd like to sanely juggle WIP #3 for a client and my side project.
As an aside, if you're feeling a little down about your story (stories), don't be. Sometimes I fret that I'm not a good enough writer, but I'm getting better at stopping and asking myself who I'm measuring myself up against. Because usually it isn't me and I'll complain "I'm not as good as Authors X, Y, Z" and "I'd bet Authors A, B, C could take my premise and make magic of it".
Stop, breathe, and repeat this Wilde truth: "Be yourself; everybody else is already taken."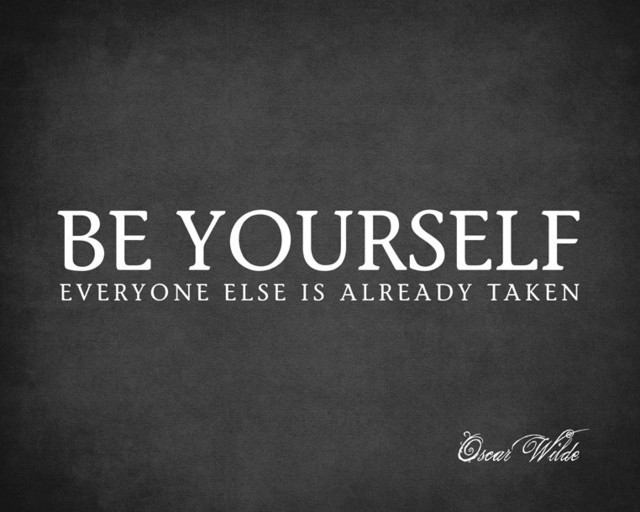 They really are.
Be true; be you!
And get out there and make magic of your own already.