It's Update Day!
Gosh, I'm always saying this, but this month felt like it zipped by. We've still got a lot left of summer (thankfully), and I mean to seize the still-long days.
How did my June go? My plans looked like this:
June 2017 goals:
☀begin working on the 1st draft of Ghoul & Alien 2.0
☀read four more books
*
So, my June goals didn't look like too much.
I did well with the last one, but I ended up tossing Ghoul & Alien's most recent draft because it wasn't going where I wanted it. I made it halfway and then petered out. Also my well of inspiration was drying up, and I didn't want to push through, knowing I'd end up with something I really didn't want or like.
I did some soul searching, and I'm back to romance for now, just reading children's fiction.

July 2017 goals:
☀write first 35K of Play By Ear, a category romance

☀read through my library TBR pile
Writing goal:
As I plan to write daily towards my contemporary, sexy romance project, tentatively titled Play By Ear, I decided I'll use Camp NaNo as a way to hold myself accountable. I don't need to stray from this story, too. No "shiny new idea" distraction for me!
Reading Goal:
Like I said, I read all 4 of the books from my June 2017 list. Yay!

This time I'll be going through these titles during July:
I haven't read the Defy series from author Sara B. Larson, but I was pulled into the premise of this new series. Dark Breaks the Dawn was released earlier June, so I'm hoping that I'll love it. Also be my first YA in a year (yeah, it's criminal; deal with it).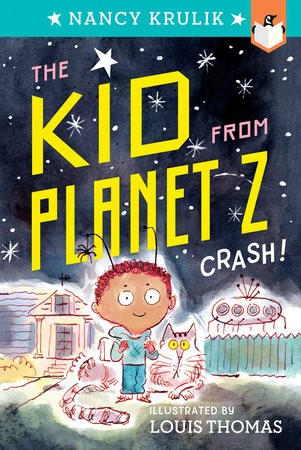 I'm diving into the second of The Kid from Planet Z series by Nancy Krulik. It's a new sci-fi chapter book series, and it's adorable! I'll be doing reviews on GR soon for this treasure. 🙂
The Fairybell Sisters by Margaret McNamara is already off to a wonderfully magical start for me. I loved Book 1, and I've got Book 2 & 3 in my TBR pile clamoring to be read. I'm so, so ready to fall back into the world of Tinkerbell's younger sisters!
All five published books in The Friendship Garden series are waiting on my TBR shelf reserved for library hauls. I'm excited to check out this one. I love Aladdin, the Simon & Schuster children's publishing division for their beautiful covers and their wickedly awesome stories! I'm sure this one will get a two-thumbs up from me!
And finally, the last of my chapter books for July: the first book in the Penelope Perfect series by Chrissie Perry. This was a recent release from Aladdin for North American readers. I do believe it was first published by an Australian publisher. Glad someone decided this one was worth it. ❤
*
I know I got the "I'm coming for you, July" mindset, but how did your June go?
Did you get as much as you wanted accomplished? Or do you have some goals that you're moving into July to complete? Let me know in the comments! I'd love to cheer you on.